Customer Reviews
01/17/2020
Jody M.
United States
Versatile containers!
I purchased a few sets to give as gifts for Christmas. Not sure anyone has used them yet, but they seemed to be excited about the gift. I, however, took the small tray from my husband's set, and have been using it next to my sewing machine. It holds my clips, needles, and tools without slipping off the table. I really like them, and want a green one, too!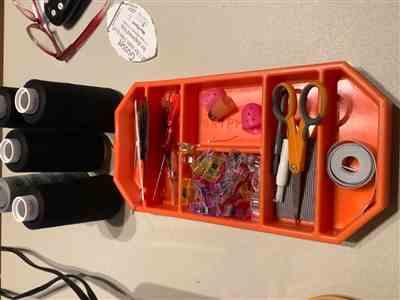 01/17/2020
Lynn P.
United States
Love my Grypmat
Fantastic product. Better than expected.
01/17/2020
Jason T.
United States
Great concept, would like to see stronger grip
Love the idea and it works great, but would like to have a bit more grip to place it on metal surfaces and not risk it sliding off. Otherwise, keeps things organized and easy to clean.
01/17/2020
Cindy E.
United States
Great purchase
I bought three for the guys in my family for Christmas. They love them and I have seen a photo that they work great for legos too. Saw the product on Shark Tank, but was reminded about them on facebook. Perfect X-mas present.
01/17/2020
Rachel B.
United States
my son loves it
My son likes to work on his car and he said this is a great place to set the parts as he works.