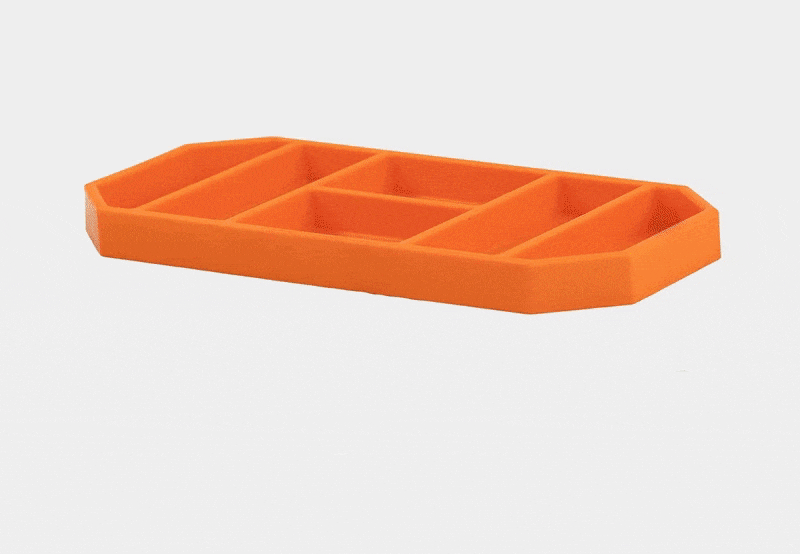 INTRODUCING THE ORIGINAL FLEXIBLE, NON-SLIP TOOL TRAY.
Whether working under the hood of a car or on the cowling of an aircraft, the Grypmat will keep your tools and hardware in place, no matter where you put them. An essential tool for trade professionals, mechanics, tinkerers, gadget junkies and DIYers alike. You'll be able to finish the job on-time without breaking a sweat.








The Grypmat's bright orange color lets you easily see your tools and hardware and provides a visual management system. Matched with it's insane grip, you can say goodbye to lost 10mm sockets.

Stop wasting time in-between your toolbox and your machine. Save countless hours in your shop by bringing your tool mat with you to the job site.


Whether working on a classic car or a multi-million dollar jet, never worry about scratching or denting the surface again.
Simply use soap and water and your mats will be good as new and ready for the next task at hand.

We stand behind our products against defects in workmanship and materials.

Free standard shipping on orders over $90.
Grypmat is a Veteran-founded company by former Air Force F-16 Mechanic, Tom Burden.
buy a trio pack, get 20% off


Made of industrial strength silicone-polymer Grypmat can hold up to a 70° angle in some cases.

Made with extra thick material to ensure your Grypmat is the line of defense between your tools and the precious things you work on.


Safe to use with Skydrol, MEK, hydraulic fluids, and so much more.


Grypmat does the job without the need for annoying magnets that can do more harm than good.


Made with a safety orange color to ensure you never lose sight of your tools while you work.


Whether you're working on a large jet, a classic car, or a hotrod we have sizes to fit any project large or small.


what our customers our saying

After losing tools off the side of an F16 as a United States Air Force mechanic, I got so frustrated with the lack of solutions for mechanics trying to keep track of their tools and prevent dents and scratches. That's how I invented the Grypmat.
Since the early days of developing the prototypes in my basement to now having made a deal with Shark Tank investors Mark Cuban, Lori Greiner, and Richard Branson our mission is still the same. Help mechanics be more efficient with their workflow. - Tom Burden, Founder/CEO